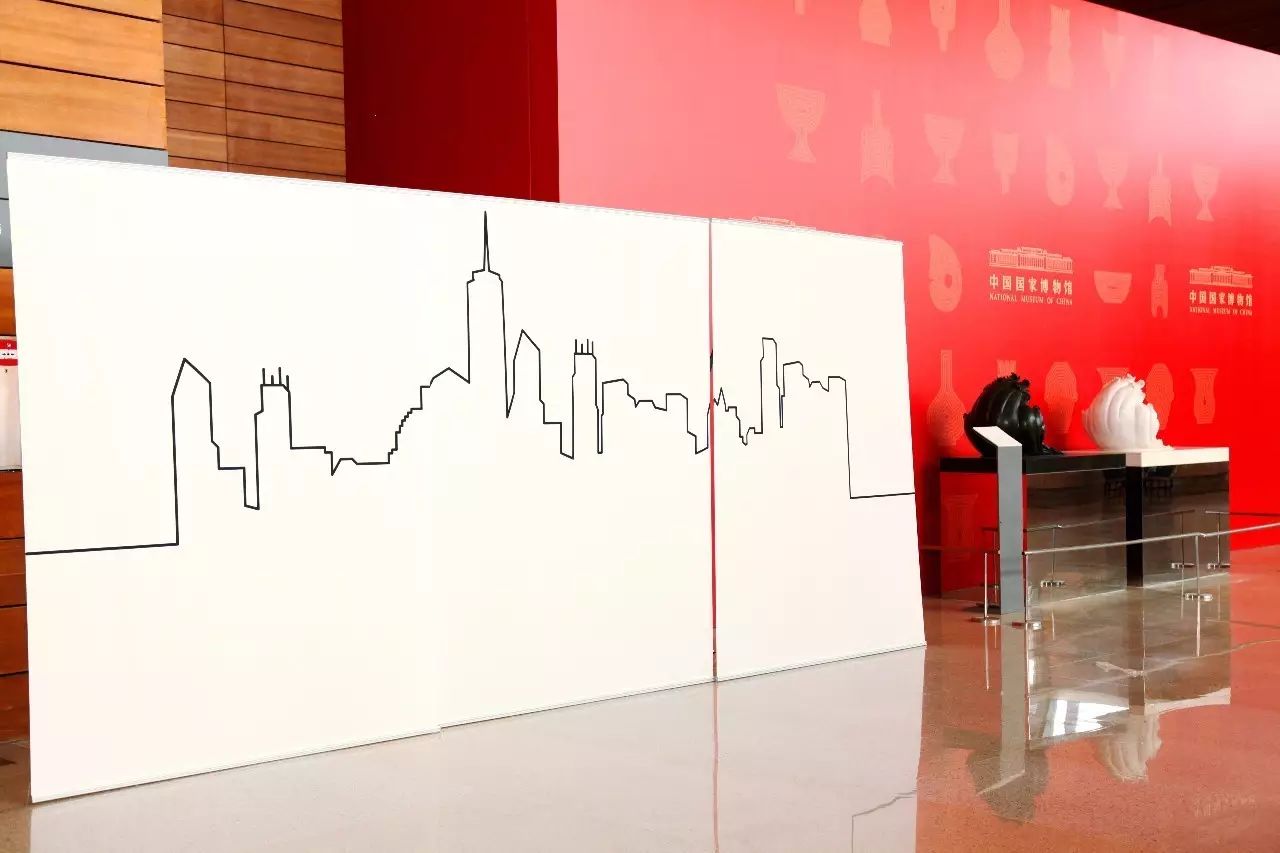 "Back To New York"Press Conference Stage
AiJing's "Back To New York" Press Conference is held at the National Museum of China on March 29, 2016. AiJing's next solo show will be held at Marlborough Gallery in New York, Autumn 2016. This exhibition will show her paintings, installations and sculptures, but also her new painting series. The main speakers included the Director of National Museum of China Mr. Chen Lvsheng, Marlborough Gallery Director Mr. Pierre Levai, Marlborough Gallery Special Projects Director Mrs. Marcia Levine and Chinese contemporary artist AiJing.
As the first contemporary artist to hold a solo exhibition in the National Museum of China, "Love" is the principal theme in Aijing's work, under all its expression - the love of someone, of the family, the natal land but also deep rooted with society. Since
Ai Jing took up painting
in 1999, she used to asked herself two questions: "What is art, why am I doing art?", which her answer is: art is the result of the mix between "imagination" and "action". She believes she can reproduce the interest she gave people previously through her music by exploring now the domain of visual art.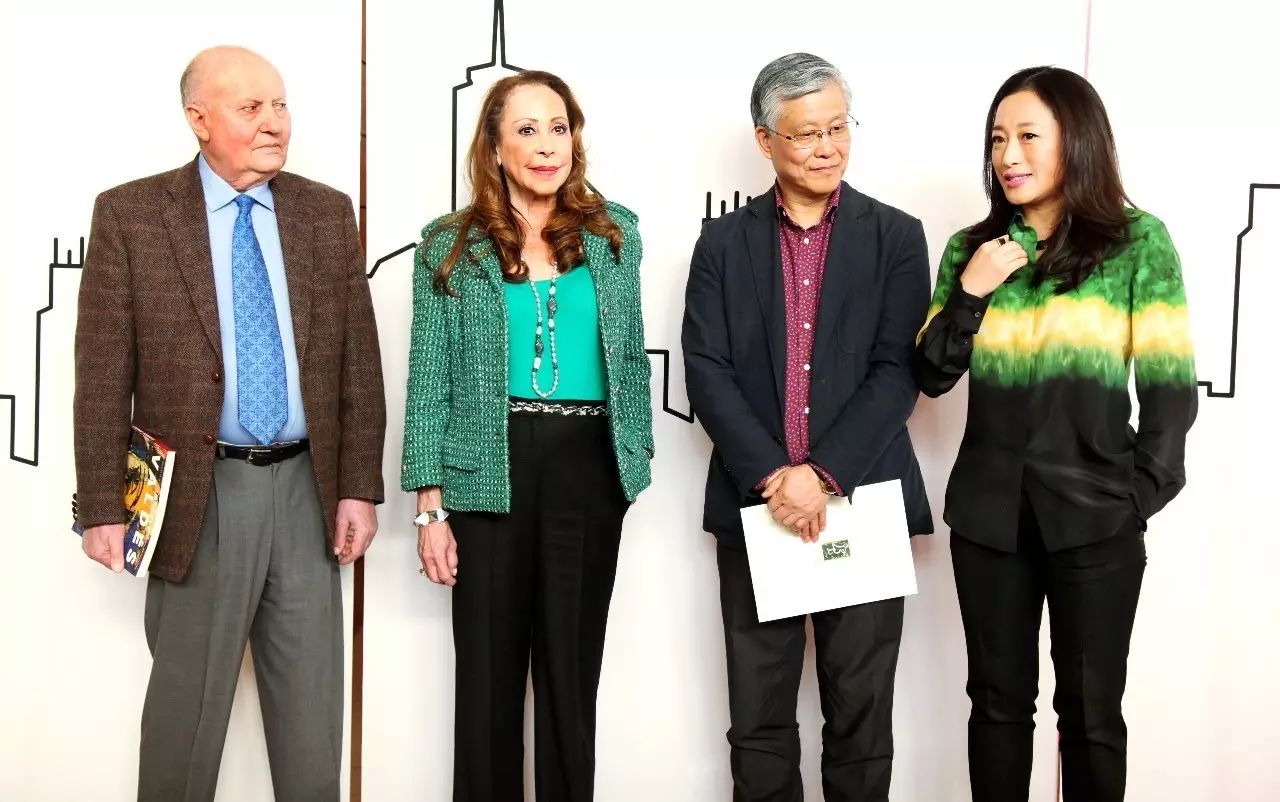 Marlborough Gallery DIrector Mr. Pierre Levai, Marlborough Gallery Special Projects Director Mrs. Marcia Levine, National Museum of China Director Mr. Chen Lvsheng, Chinese contemporary artist AiJing
(from left to right)
"New York is the place which influenced Aijing's whole life, and the National Museum of China is the venue which decided of AIJING'S whole life" said Chen LvSheng. He point out that Aijing owns the qualities and values to expect from a contemporary artist through her work and talent.
Pierre Levai and Marcia Levine appreciate AiJing very much, and they are very impressed by her works unique linguistic style. The admiration from both parties leads to the cooperation that offers AiJing the possibilities to show her artworks to the international public.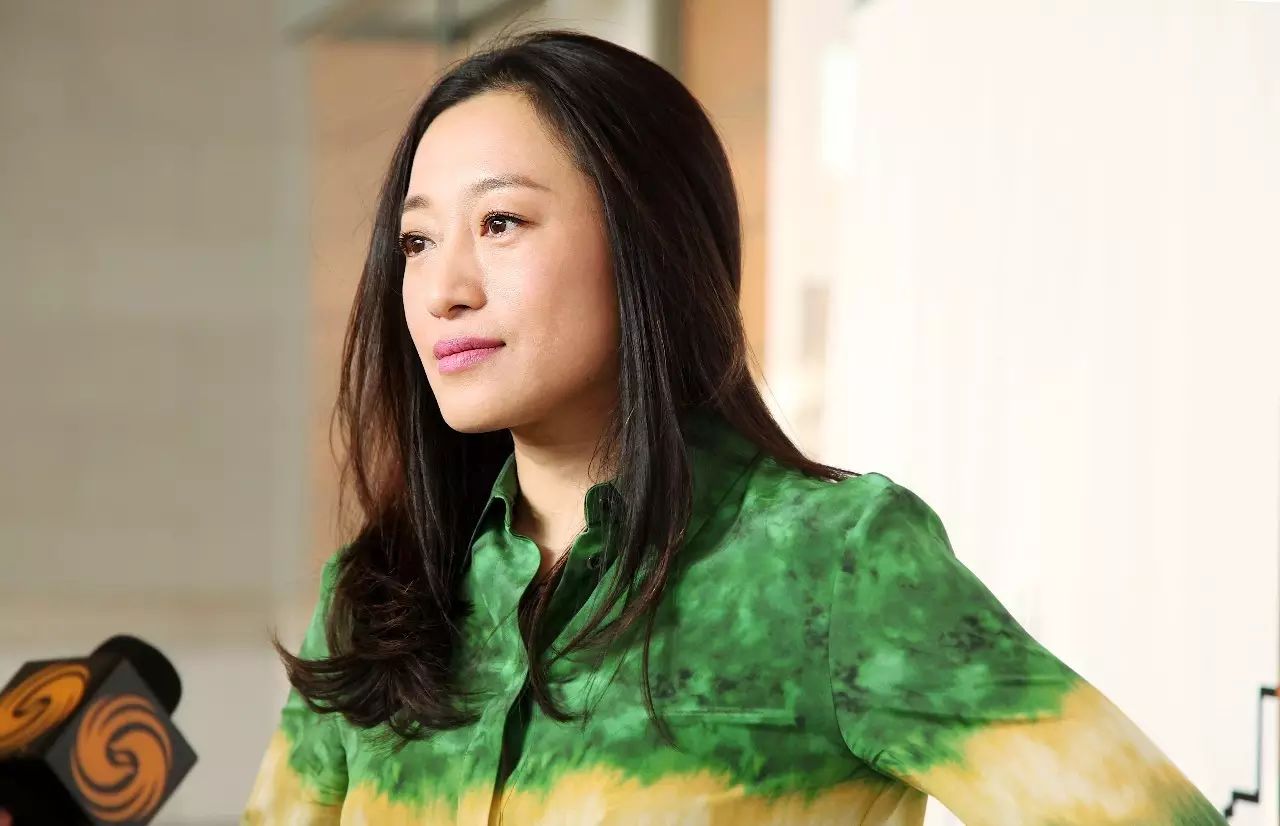 The title of the exhibition refers to the artist fondness for the "Big Apple", the city of New York with its financial leadership and culture globalization that became irreplaceable on the world stage and deepened its influence on Ai Jing's life. Most artist think of New York as the pinnacle of their career and this is true for many art forms such as music with the iconic Madison Square Garden where all great musician have performed and for an artist to hold his solo show at one of the leading galleries or major museums is a "dream come true", Ai Jing often quote "If you make it in New York, you will make it everywhere".
In 1994, the then popular Folk singer-songwriter of the Asian musical scene Ai Jing traveled to Europe through Paris where she admired the classical and contemporary art forms of expression seen in the Louvre and Georges Pompidou Art Center; In the United Kingdom her mind was much inspired by the art of Lucian Freud and other master painters, however she soon realized that all her favorite musician and artists lived in New York and so decided to embark on yet another journey.
When she arrived in New York in 1997 sojourning in Midtown, the new cradle of culture near the Central Park where she saw the tall buildings and the graffiti's, imagery of a vibrant and experimental art scene, she was still living as a musician and did write many songs such as "
New York, New York
" and "
Made in China
" which was critical in her transition from a musician to an artist.
Through visits to the Museum of Modern Art, the Metropolitan Museum of Art and other art related sites her emotions finally broke out and her new passion for visual art became irreversible. The American art scene was bustling with activity and energy divided in so many events like auction previews and street art, which brought to Ai Jing great visual enjoyment and impact, it also inspired her Visual artistic expression and brought her unlimited possibilities. Keith Haring, Andy Warhol, Jasper Johns, and Mark Rothko contemporary art works completely awakened her heart's desire to use visual art, as an expression which music could not delivered anymore. After numerous short trips between New York and Beijing she finally settled in the Lower East Side from 2002 to 2008 where she had her first studio; this was the end of her journey as a musician, the many previous visual art encounters helped her find her way in the transition from a musician to an artist. In 2008, Ai Jing left New York confident in her new endeavor and with new inspiration she established a Studio in Beijing devoting herself to Visual Art as a professional artist.
T
his exhibition at the Marlborough Gallery has meaning; a deep meaning for the artist as it allows her, fresh from major exhibitions in Europe and China to showcased her matured artistic expression.
The Marlborough Gallery is one of the world's leading modern and contemporary art dealers with two spaces in New York and other locations such as London, Madrid, Monaco etc. The Gallery put up some iconic exhibitions by major artists in its history such as the Kandinsky, Magdalena Abakanowicz, David Hockney, Francis Bacon and Lucian Freud exhibitions and since 1990 was one the first western dealers to showcased primary Asian artists such as the Taiwanese Lin Sho Yu, the Chinese Chu Teh Chun and Zao Wou Ki.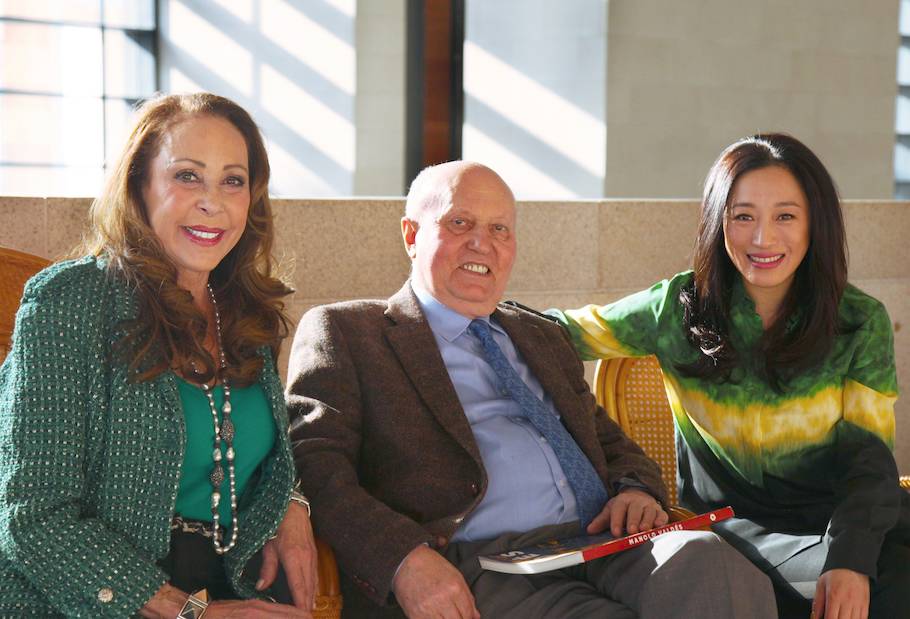 Marlborough Gallery Special Projects Director Mrs. Marcia Levine, Marlborough Gallery DIrector Mr. Pierre Levai, Chinese contemporary artist AiJing
Ai Jing will held this winter her first solo exhibition at the Marlborough Gallery which will feature major works including paintings, installations, sculptures but foremost a new series of paintings never shown before. Her major productions consist of "My Mom and My Hometown" (a 1600x600 cm colorful wool tapestry on the theme of Love fabricated by her and family friends in her hometown of Shenyang) which was first featured in the 2012 Exhibition at the National Museum of China (She was the first ever Chinese contemporary artist to ever showcased her art in the museum) but also of other works such as the two marble sculptures "Wave" inspired by Japanese artist Hokusai; all of which gained wide attention from the public and the media.
Ai Jing art expression revolved around childhood memories of the colorful cornfield basking in the late hours of the sunlight, memories of her industrial hometown of Shenyang near China's northern coast; these memories and the colorful change of season pushes her to experience with colors personified as well by the repeated word Love omnipresent in her work but also various mediums such as metal and iron from the souvenir of her father working in a industrial plant in Shenyang – indeed these memories are deep rooted in our hearts as they are the last link to our time past which we can never experience again and so treasure.
In November 2016, Ai Jing will return to New York for her solo exhibit, she once said "Standing on the steps, I see the world"; with its spirit of diligence and perseverance she made it possible to travel again to the origin of her passion for visual art and to showcase her newly artistic expression.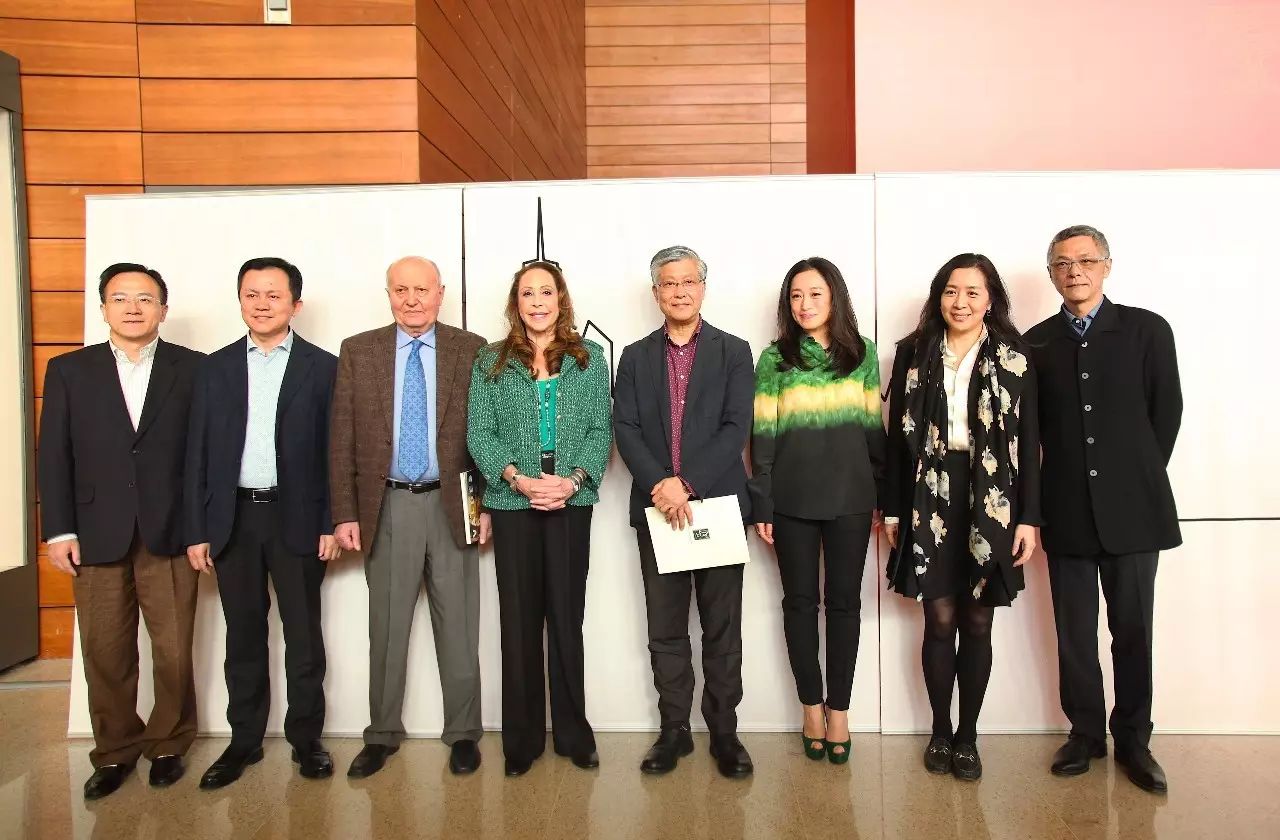 March 29, 2016